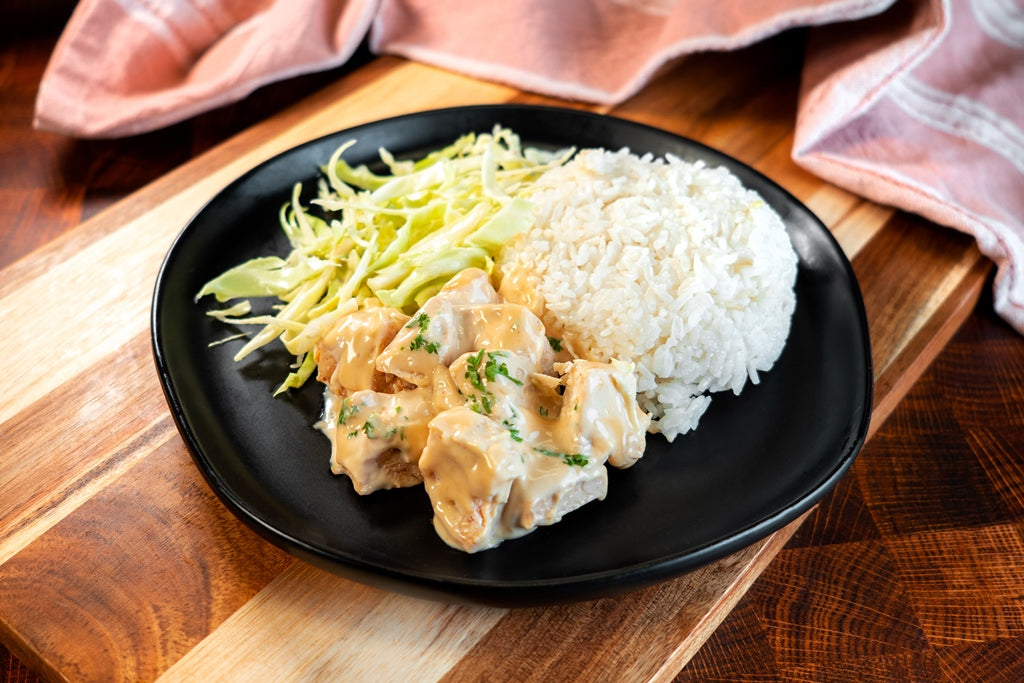 Sesame Ginger Chicken
---
After dining in a Japanese restaurant and falling for their signature dish years ago, our chef nutritionist, Francesca Hernandez, decided to try and recreate a sauce that perfectly replicates her experience. Grilled chicken with a fragrant sesame ginger sauce, paired with jasmine rice and veggies.
Calories: 439 | Fat: 13g | Carbs: 28g | Fiber: 6g | Protein: 39g
Winner will receive:
$500.00 Cash Prize
PLUS
Monthly 20 Meal Plan
*Meal plan to begin within 15 days of claiming prize.